Infini-Model, Easycutting Mat Type C
Infini-Model, Easycutting Mat Type C
Type C allows you to create large radius lines and R's. This board also features radius and degree markings.
Produced from a hard sheet of acrylic with laser cut lines and then sprayed with a protective orange coating.
These boards will last a lifetime.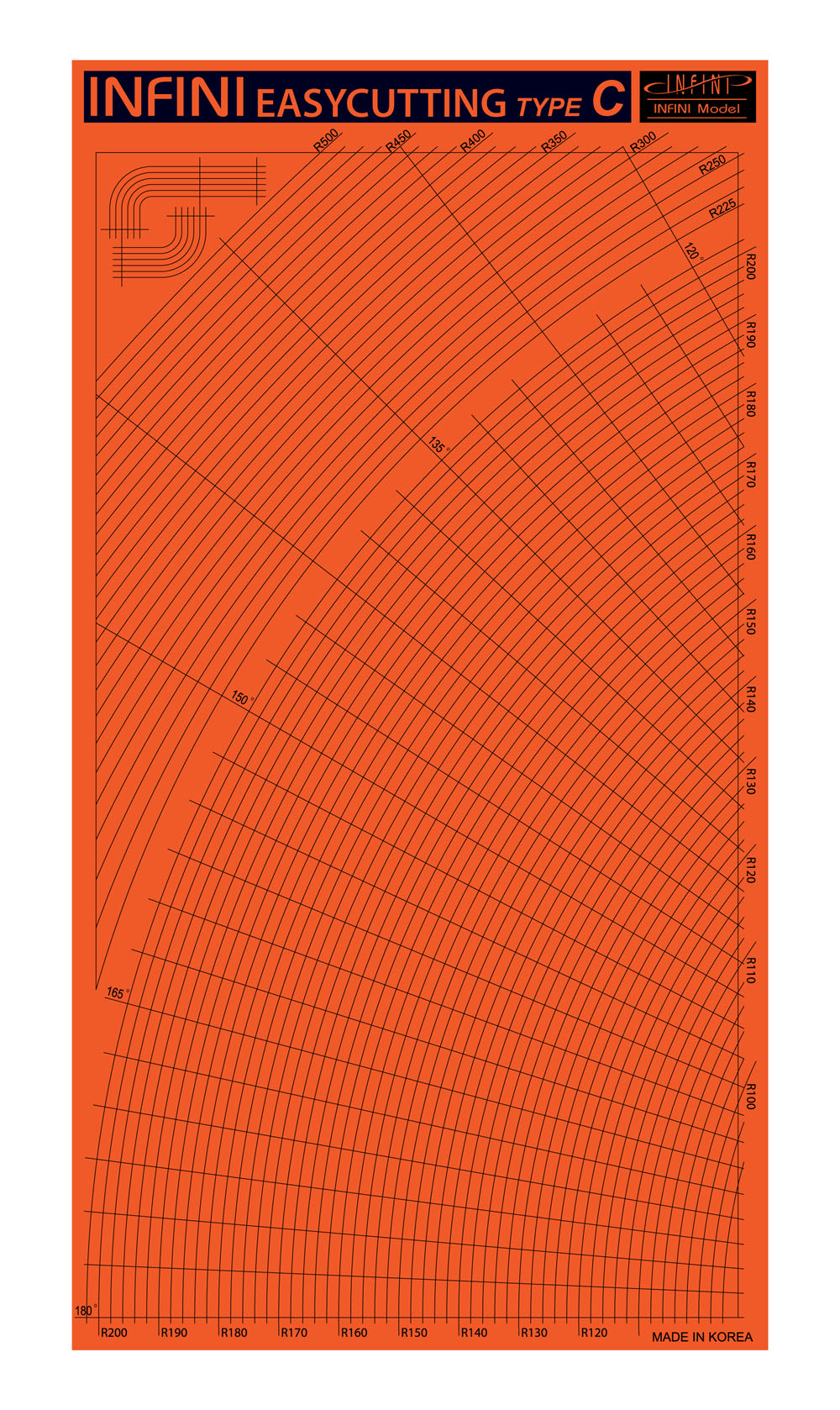 Infini Model, Easy Cutting boards are reversionary new products that allows you to quickly and precisely cut masking tape. Letting you create unlimed shapes from simple straight lines to complex curves and digital camo patterns with ease. Without the need for rulers or compass cutters.
Simply stick the masking tape to the necessary area on the cutting boards. Place your hobby knife into the relevant grove and cut. It really is as simple as that. No need for a ruler or a compass cutter.
Made in Korea from a hard wearing acrylic sheet which has been laser cut to create the groves. And then sprayed with a super bright orange protective coating.
These boards will last a lifetime and will stand out nicely on your workbench.
These are the original product.