Splash Paints, Nissan Katsura Orange SP-105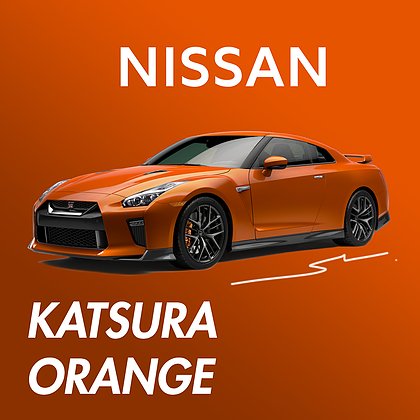 Splash Paints, Nissan Katsura Orange SP-105
Splash, Nissan Katsura Orange
NEW FORMULA, contains higher pigment level for enhanced coverage & colour.
Spray light layers over primer at 20-30 PSI , allow them flash off for 2-3 minutes between coats.
Do not spray wet or heavy coats.
This paint must be clear coated, without a clear coat the paint may appear differently.
30ml Bottle
Splash Paints are incredibly high pigmented lacquer based paints, that are airbrush ready. Offering great colouration, coverage, durability and spraying ease. All paints are available in 30ml plastic bottles with shaker balls. Primers and clear coats are available in 60ml with 30ml or 15ml activators (please follow each products mixing guide).
You should apply the paint over a primed surface for most colours we recommend a grey primer. Shake them well and apply in light layers allowing them to flash off for 2-3 minutes before applying the next layer. With Splash 2 step Pearl paints apply the base colour and once fully dry apply the pearl coat over the top. Do not apply wet or heavy coats. They must be clear coated without a clear coat they may appear differently, we don't recommend clear coat the metalizes however.
You should not need to thin Splash Paints but if you wish to you can use Mr Color Levelling thinner for be results. For airbrush clean up use Mr Colour thinner or other lacquer based thinners and cleaners.
SUPREME LACQUER HARMFUL. WEAR RESPIRATOR & GLOVES AT ALL TIMES
KEEP OUT OF CHILDREN'S REACH
FLAMMABLE, KEEP AWAY FROM HEAT SOURCES
MADE IN PORTLAND U.S.A